Click here to read my Latest News! …
Vocal Workout Classes
My next 6 week classes take place from Monday 30th and Tuesday 31st March! Click on the poster below for more information and get in touch if you'd like to book or find out more!
Please look out for more information on Linda's upcoming performances…
Class: Vocal Workout – Elmslie House, Malvern, Worcestershire – Starting 3rd Feb, 5:15pm

Class: Vocal Workout – Elmslie House, Malvern, Worcestershire – Starting 4th Feb 12pm

Further information on future performances will be available here shortly!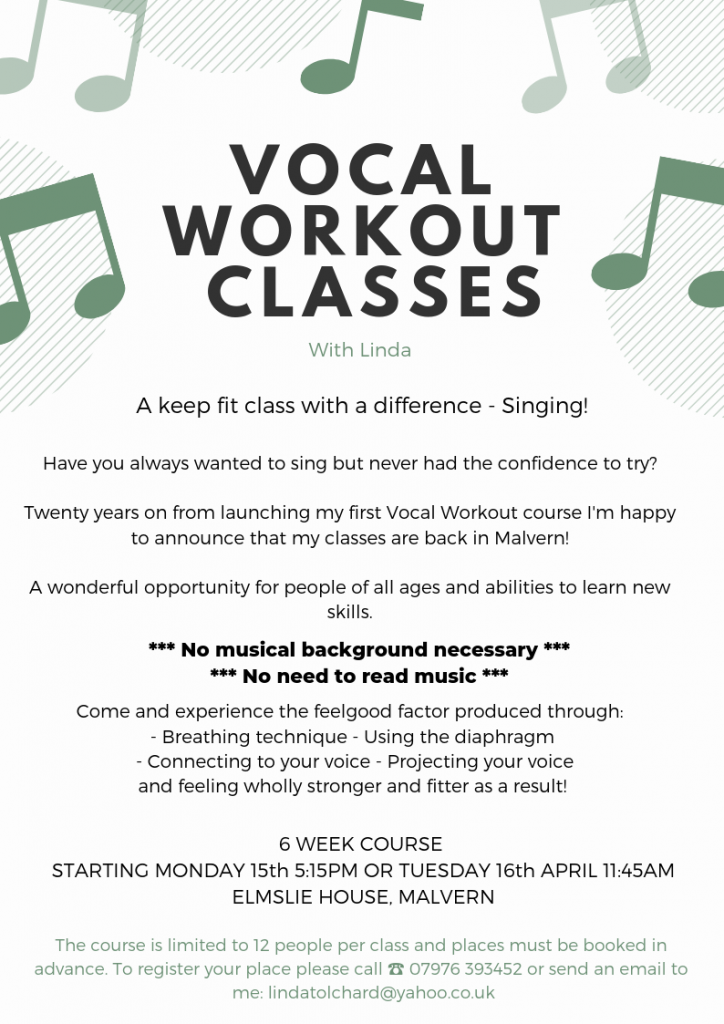 CHRISTMAS BY CANDLELIGHT
A huge thank you to everyone who came to my "Christmas by Candlelight" concert at Christ Church, Malvern. We had a fabulous evening with a varied programme of much loved Christmas music, raising £1000 for the amazing team at Megan Baker House who help support children and adults with motor disorders.
I would like to thank Angie Green and her dedicated colleagues at Christ Church for their generous support. 
An extra special thank you goes out to my wonderful band of talented musicians for their exceptional gifts. "It was a pleasure as always to have you with me guys."
Thank you all again for your support.
A CELEBRATION OF MUSIC CONCERT
Tuesday 26th September 2017 @ 7:00pm
Little Malvern Priory, Little Malvern, WR14 4JN
with 
Linda Tolchard Soprano
Malcolm Macleod – Piano
Tim Sidford – Piano & Violin
John Wilderspin – Organ
Catherine Handley – Flute
Programme to include: Buxtehude, Bach, Mozart, Vivaldi, Puccini, Frederick Loewe, Lloyd Webber and many more
"And what a celebration it was!
We had a wonderful evening performing a varied programme of songs and instrumentals which warmed and delighted a capacity crowd at the beautiful Little Malvern Priory.
We raised over £1000 towards the restoration of the church organ and I am so happy for that.
My grateful thanks to my fellow musicians for their exceptional gifts, you are amazing!
Thank you to all who came to support us.
Love and warmest wishes, Linda x"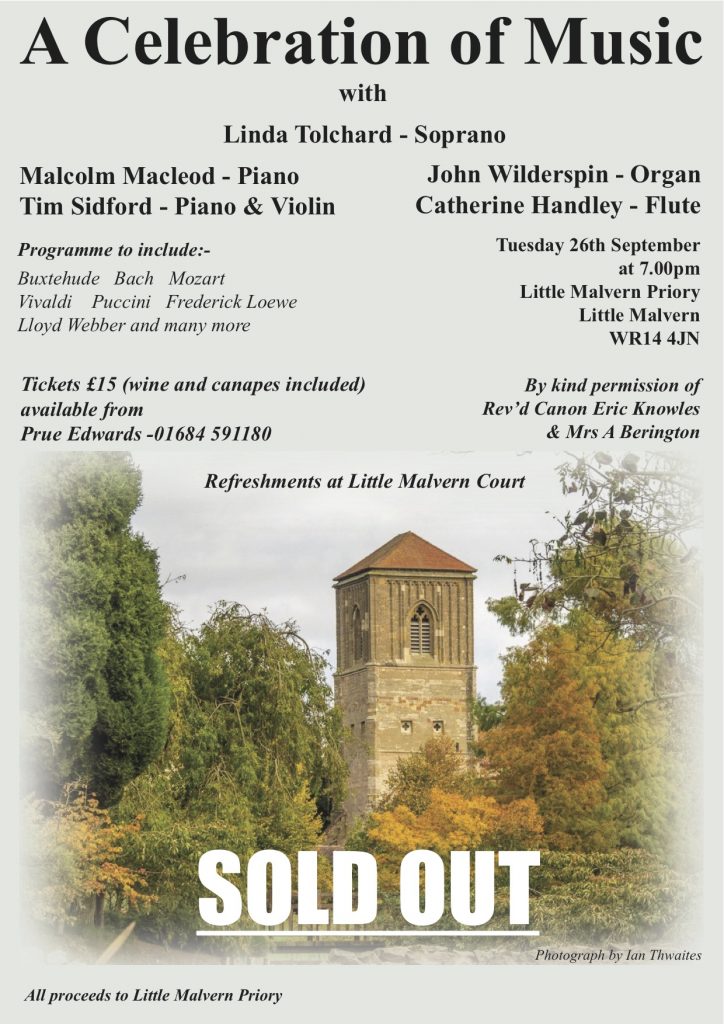 Variety Is The Spice of Life Concert
Saturday 13th May 2017 @ 7:00pm
"I am so looking forward to singing for you all again at New Road, hope you've all got your tickets, it's going to be a wonderful concert. 
As the title suggests there will be something for everyone including a lot of smiles and love so, until we meet again take care and see you all soon.
Lots of love to all, 
Linda x"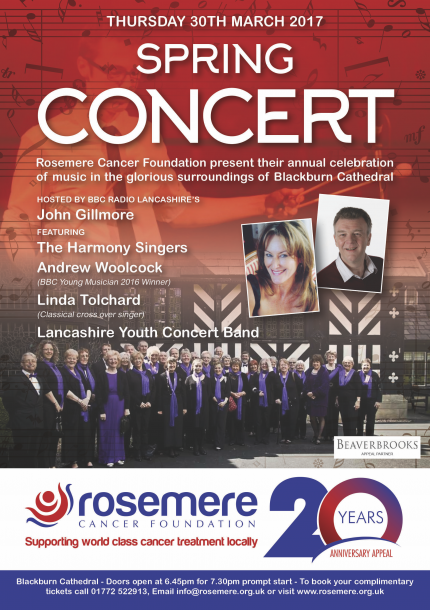 SPRING CONCERT
Thursday 30th March 2017 – Doors open at 6:45pm for a 7:30pm start.
Blackburn Cathedral
Cathedral Close
Blackburn
BB1 5AA
To book your complimentary tickets please email: info@rosemere.org.uk or visit www.rosemere.org.uk
"Dear Friends, 

I am so looking forward to performing for the Rosemere Cancer Foundation and would love to see you all there in support of what promises to be a wonderful evening. I shall be chatting to John Gilmore (Gilly) on BBC Radio Lancashire during his afternoon show on 30th March, prior to the evening concert."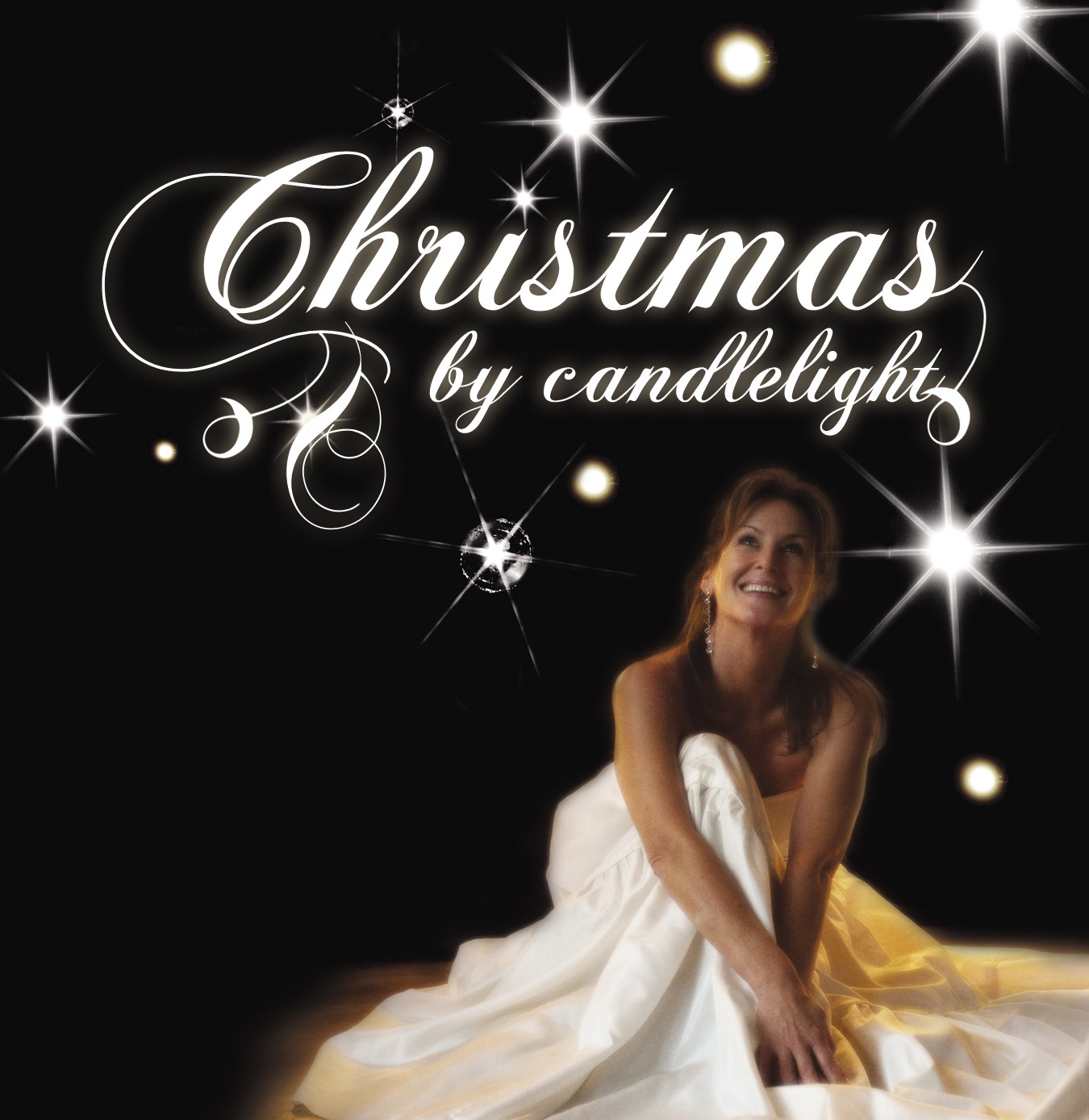 Christmas comes but once a year and Linda is back to sing for you and for the children of Megan Baker House. A registered charity for children with cerebral palsy.
Linda will be joined by her fabulous band of musicians to give you all a heart warming star to the Christmas season with a wealth of beautiful music to touch the heart.
Date: 10 December 2016
Times: 7.30pm
Price: £16.80 (including 12% booking fee)
Venue: Christ Church, Avenue Road, Malvern, Worcs, WR14 3AY.
Genre: Popular Music
Book Tickets
View Album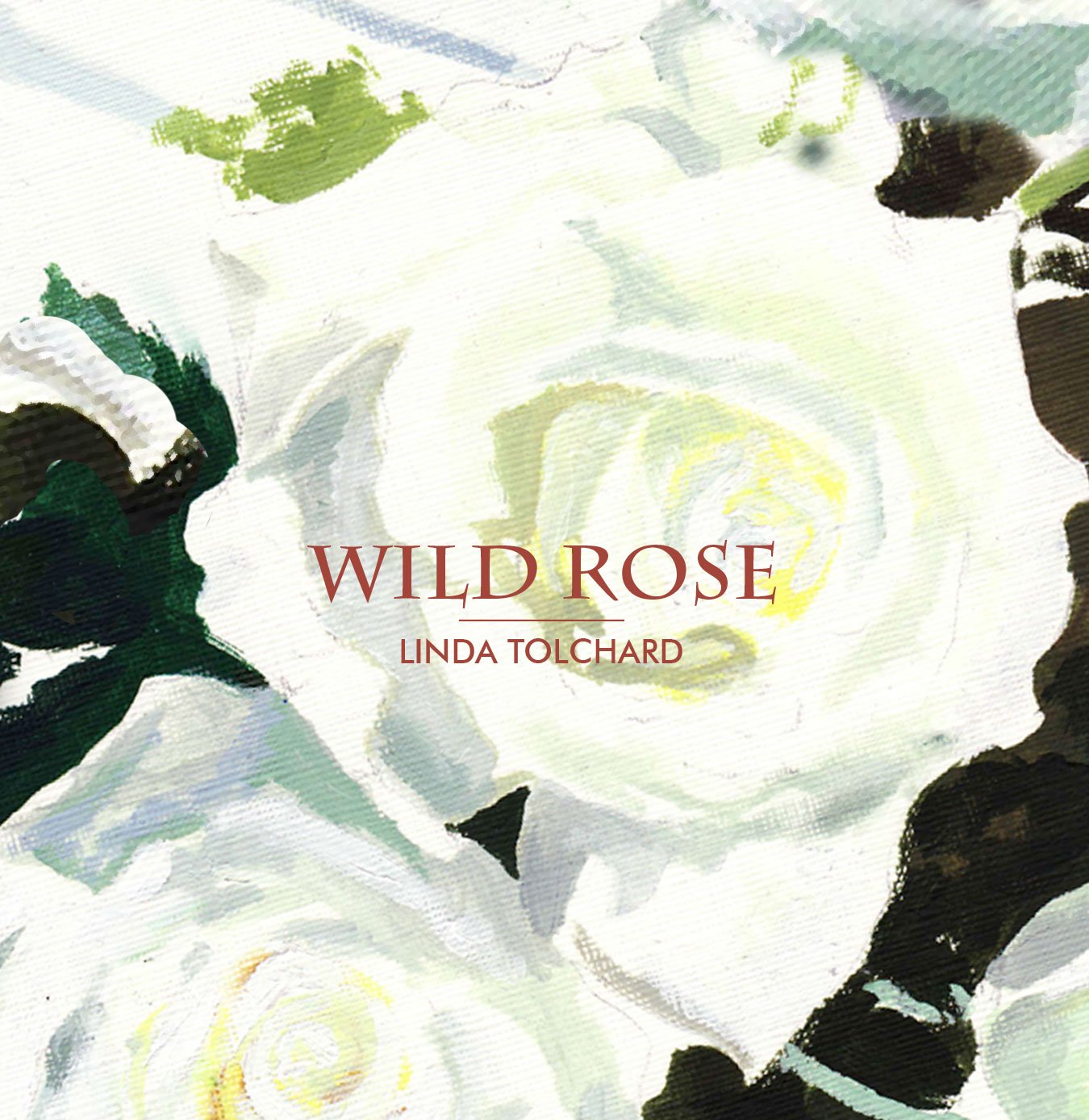 I began recording this album three years ago in August 2013 at Homme House in Herefordshire. I completed the recording of it at Little Malvern Priory in the Malvern Hills in August 2016.
My album launch took place on Thursday 13th October at BBC Radio Lancashire with the fabulous John Gilmore.
To purchase my album or to listen to some samples CLICK HERE
View Album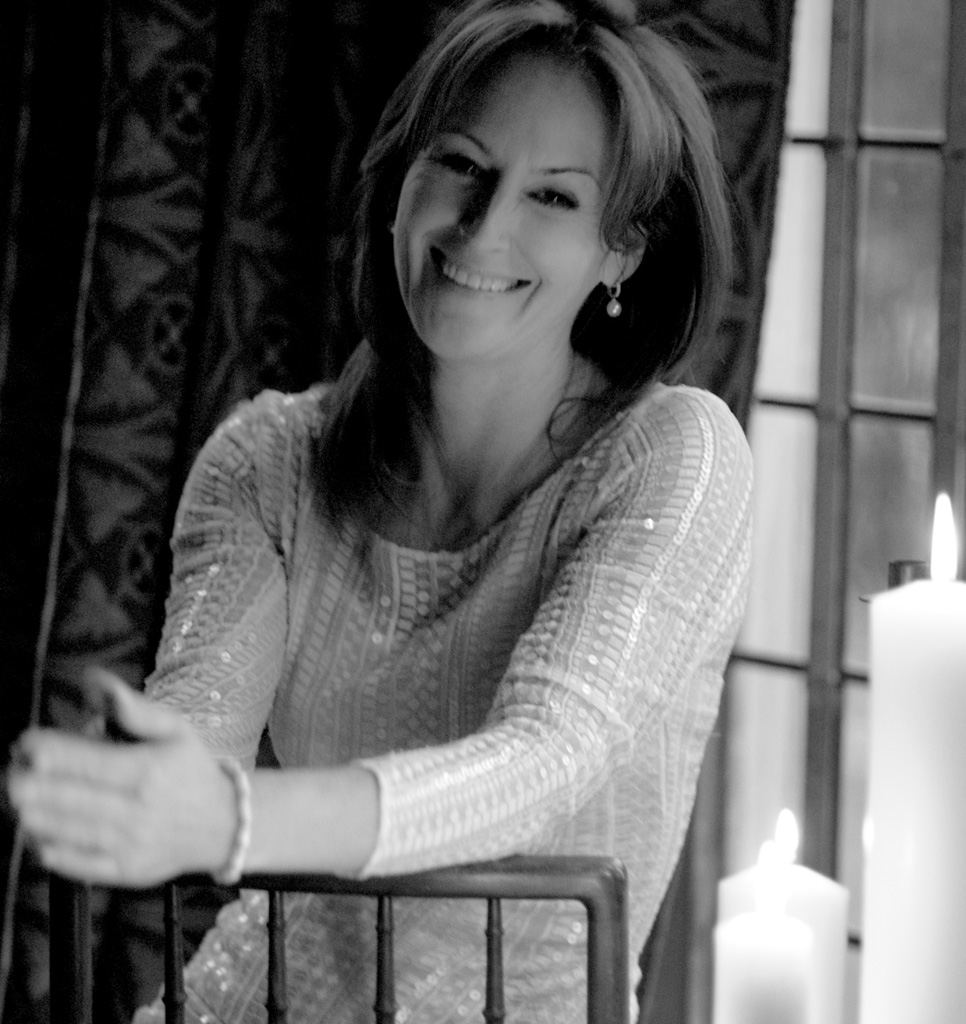 A Nightingale Sings At Dewsall Court 2016
Venue: Dewsall Court, Callow, Herefordshire HR2 8DA
Time: 6:30pm Date: 22/09/16
A celebration of song with:
Linda Tolchard – Soprano
Tim Sidford – Piano
Fundraising dinner and concert for The Music Pool. Registered Charity No: 700196
Dinner, Raffle
Silent Auction & Bar
6:30pm Prosecco Reception
7:30pm Concert commences
Tickets £60 are available from Helen Cotterell, helencotterell@bridgesollers.co.uk, 07775 751 122
Dress. 'Smart'
A Date For Your Diary!
Venue: Elmslie House, Great Malvern, WR14
Time: 7:30pm Date: 08/10/16
www.elmsliehouse.co.uk / 07789 470780
Calling Me Home 2016
Venue: The Church of St John The Divine, Sandylands
Time: 7:00pm Date: 30/04/16
Linda Tolchard Soprano formerly Linda Patterson is returning to St. John The Divine, Sandylands, to give a thrilling concert of beautiful music to welcome in the spring. The concert will be a journey back in time, from Linda's formative years at St. John's through to the present day.
To purchase tickets please
CLICK HERE
 where you will be re-directed to our booking partner.
Linda's album "Calling Me Home" will also be available to purchase on the night at £10.00 each.
For any further information please e-mail: info@lindatolchard.com or call 07517 504 591